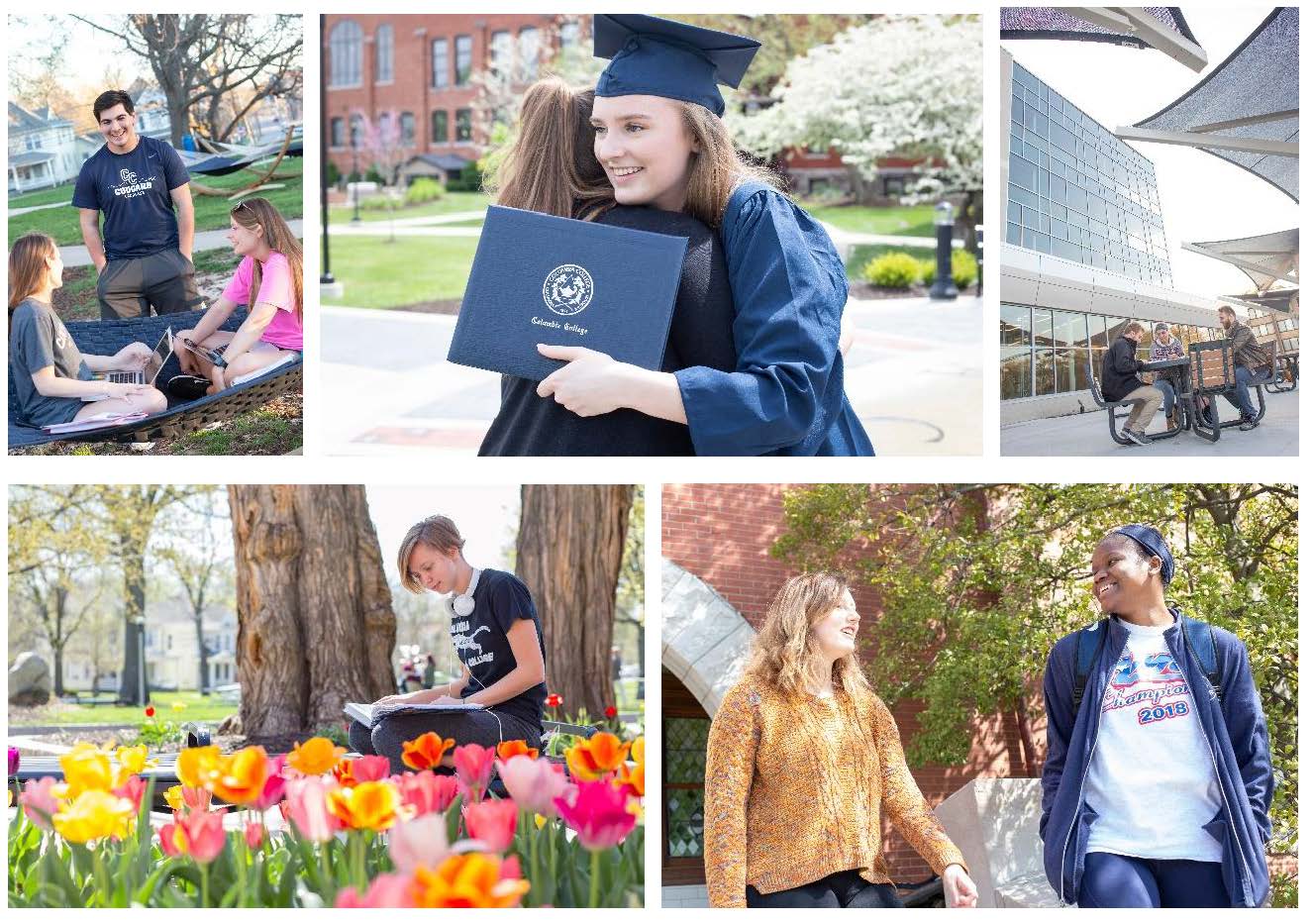 Robert W. Plaster School of Business  
School of Humanities, Art and Social Sciences  
School of Natural Science and Mathematics  
---
Mission
Columbia College improves lives by providing quality education to both traditional and nontraditional students, helping them achieve their true potential.
Vision
Our vision is to be a highly innovative institution of higher education, dedicated to excellence in both its traditional and nontraditional programs nationwide.
Values
We believe all students deserve access to affordable, quality education. We believe higher learning should be individualized, innovative and flexible. We believe a liberal arts core curriculum produces globally engaged citizens who are creative, curious and ethical. We believe people of all beliefs and backgrounds should engage in civil discourse and discovery.
---
This catalog is published for the purpose of providing information about the College and its programs. Announcements contained herein are subject to change without notice and may not be regarded in the nature of binding obligations to the College. Columbia College reserves the right to change prices, curricula, policies and practices as described in this catalog as circumstances, efficiency of operation and fiscal contingencies may require.
This catalog reflects current academic policy and programs in effect 08/31/2022 - 08/30/2023.  Students who declare their catalog year to be 2022 are subject to the degree program requirements contained herein.
Columbia College does not unlawfully discriminate on the basis of any status or condition protected by applicable federal or state law, including race, religion, gender, nationality, ethnicity, age, sexual orientation, marital status, veteran status or disability in the administration of its educational policies, admission, financial assistance, employment, educational programs or activities. The following office has been designated to handle inquiries regarding the nondiscrimination policies: Office of Human Resources, Columbia College, 1001 Rogers St., Columbia, MO 65216; (573) 875-7495.